"SMS-THERAPY®" was the Doctoral thesis submitted by Dr. Jeffrey Po to qualify for his PhD in Counselling Psychology. The subject had been developed during the term when he was undergoing his Masters in Counselling Psychology programme. His mentor Dr. Loke Wing Hong (fomerly sub-Dean of the Department of Psychology in the National University of Singapore) had noticed his consistent above average study results and encouraged him to start on his dissertation early. A pilot project for this study was designed and after acceptance by the University, he was given permission to be admitted into the "accelerated" programme to complete his Doctorate in Counselling Psychology.
SMS-THERAPY® is a fully registered system of mental health therapy using mobile phones (hand phones) and e-mail methods of communication. By way of text messages and/or pictures the aim is to enhance one's mental health, psychological and spiritual well being and to improve and establish warm and enduring interpersonal relationship and communication between people.

Why SMS-Therapy®? It is well established that many people say what they don't mean and don't say what they mean. To complicate matters, body languages sometimes convey incorrect impressions also. People therefore miscommunication and because of this, misunderstanding ensues. Misunderstandings lead to emotional distresses and situations of anxiousness. Trying to seek remedy often results in embarrassing and awkward moments. The unresolved situations and issues linger. SMS-Therapy® helps people overcome such situations.

What do you do?Training will be given to participants to understand and fully appreciate interpersonal relations. Essentials of human communications both verbal and non-verbal will be taught. Techniques and methods to defuse those unfortunate misunderstood situations and issues will be given. Hands-on practice and role plays are included in the training sessions to empower participants' effective handling of those situations and issues.

Warning:
SMS-Therapy® is a fully registered trade mark of Regional Human Skills and registered under the Intellectual Property Office of Singapore (Certificate: TM No: T05/19222J).
---

Course open for application:-

Course content:-
Lecture, workshop and role-play to show the effectiveness of using sms-texting via mobile phones to enhance meaningful interpersonal relationships.
Who should attend:
Anyone who wishes to master the skills of using the modern technology of SMS communication to enhance and heal emotional wounds and hurt.
Trainer:-
Jeffrey Po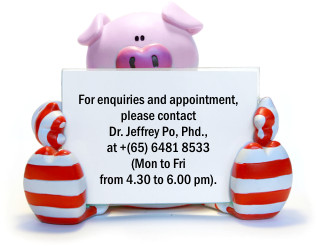 Counselling & Psychotheraphy
Counselling & Therapy Techniques