Regional Human Skills organises special classes, lectures and workshops as and when the need arises. They can also be arranged and tailored towards individual and organizational requirements.

Jeffrey possesses considerable practical experiences in organising and conducting workshops and lectures. He is also a trainer and have provided services as a Community Resource Volunteer with the Singapore's Ministry of Community Development. He conducts workshops and lectures to train participants in the following areas:-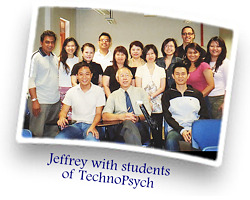 Leadership Roles
Positive Thinking
Self-Esteem Enhancement
Interpersonal Ielationships
Family Relationships
Conflict Resolutions
Marital Relationship
Mediation
Meditation and mental relaxation
Adolescent in high risks issues
Elderly issues
End of life issues

Please feel free to

contact us

for more information.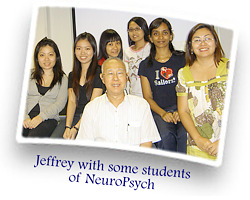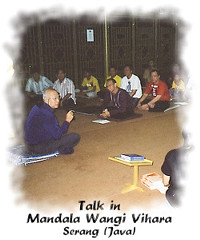 To date Jeffrey has lectured and tutored students at the following levels:
Diploma in Communication and Counselling (Australian College of Applied Psychologist).
Diploma in Applied Psychology (Southern Cross College - Australia)
Diploma in Psychology (MDIS)
Specialist Diploma in Applied Psychology (Southern Cross College - Australia)
Bachelor of Science in Applied Psychologist (University of Wales)
Bachelor of Science in Counselling Psychology (Rutherford University)
Bachelor of Science in Psychology (Central Queensland University)
Bachelor of Science in Psychology (University of Hertfordshire)
Bachelor of Arts in Social Science - Counselling (Australian College of Applied Psychologist)
He also arranges practicum placement and clinical supervisions to students from:
University of Hertfordshire

Oklahama City University
Jeffrey has been clinical supervisor for students from:
1. Monash University
2. UniSim
3. Australian Institute of Professional Counsellors
4. University of Hertfordshire (U.K)
Some topics covered and taught by him included:
Interpersonal Skills
Conflict Management
Counselling theories
Counselling skills
Counselling techniques
Counselling skills and psychotherapy
History of Psychology
Introduction to Social Psychology
Introduction to Psychology
Introduction to Psychology - I
Psychology of Group Dynamics
Psychology of Ageing
Research writings in Psychology
TechnoPsychology
Commmunity Psychology
Organisational Psychology
Neuro Psychology
Educational Psychology
Evolutionary Psychology
Cognitive Psychology
Human Growth (Life span) Psychology
Emotions, Motivations and Intelligence
Ethics in Psychology and Counselling
Addiction and intervention
Abnormal Psychology
Group Work and Practice