Meditation programme employs Buddhist techniques of meditation for
mental relaxation and inner spiritual peace.
Modern psychological approaches and methodologies are also employed.

Depending on intentions and motives of practitioners - meditational programames can be tailored to meet the needs and requirements.

Meditation programmes can be seen as techniques to achieve mental relaxation to improve bodily and mental health and concentration, as a spiritual path and finally as a religious path.

Tours will be to sites of ancient Buddhist and Indian Temples and other places of interests.
Socialization includes period of shopping and visits to places of tourist interests.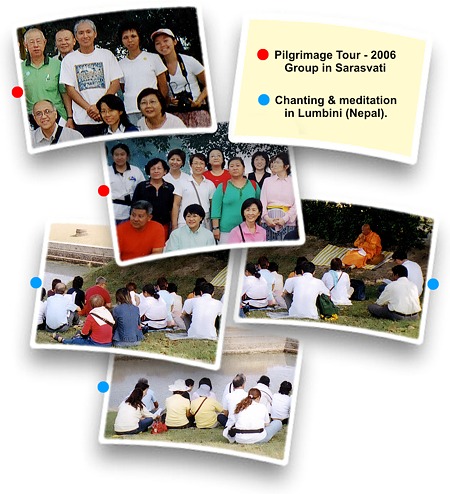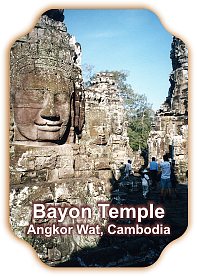 Tour Locations:-
Central Java
Semarang - Gopeng - Borobudur - Medut - Jogjakarta
Cambodia
Phnom Penh - Siem Reap (Ankor Wat)
Ladakh
Leh - Stok - Himalayan Mountains
Myanmar
Yangoon - Bagan - Mandalay - Inle etc
India
Programmes:-
Option:

5 days meditation / 4 days tour (total 9 days)
Option:

7 days meditation / 7 days tour (total 14 days)
Most meals will be provided. Vegetarian meals can be arranged.
Except for travel from Phnom Penh to Siem Reap (by air) and


inland travel in Ladakh by public taxis, other modes of travel


by air-conditional and modern coaches.
Period:-
a. India - Holy sites - 2014
Date: Late november to early december (both dates inclusive)
Price: Not finalised
Itinenary: Not arranged yet
Contact: Jeffrey 96188153 for more details
(Those who express interest to participate should contact Jeffrey soonest for reservation)
b. Private groups (subject to approval)
Price: Please contact us for prices and itinery.
Organiser and Trainer: Jeffrey Po