Hi everyone,
Trust you are all well and happy and that all is well.
Aiyoh .... time reallly flies and we are now in 2021!
Anyway, as mentioned several times, the counselling clinic and a mental relaxation centre in Hougang area is fully operational now and is located near Lorong Ah Soo wet market and hawker Centre. The address is Block 124, Hougang Avenue 1 #01-1450 and not too far from the Kovan MRT. There will be a space allocated for wellness therapy in terms of meditation programmes, talks and lectures. The room can accommodate about 15 people - just nice and cosy. Please look into relevant section to find out the bus numbers going there. All are welcome.
Anyway, the third intake of the Diploma in Buddhist Psychotherapy and Counselling has been completed in 2019 and the fourth intake completed in 2020. We are now busy preparing for the 5th intake that will take place sometime in April this year.
2020 also saw the launching of the "Introduction to Fundamentals of Buddhism" - a 11week course to introduce the early period of Indian Buddhism to those interested. There were 25 participants.
I will be starting a 7-week progamme on Buddhist suttas soon. These are meant for the graduated of the Diploma in Buddhist Psychotherapy and Counselling course.
Early January saw the completion of the 7th intake of the "Certification in Professional Supervision" Course. There will 9 participants in all.
I am presently ungrading the Hougang lecture room and hope to have this ready in a few months time. There will be some interesting workshops and talks being planned. Mostly related to psychotherapy and spirituality.
I am still busy provind counselling clinc for the undergrad, post graduates and faculty members of the School of Materials Science and Engineering of NTU and staff members of Aledandra Hospital.
Travel has been a no-no for me for 2020 - because of the COVID-19 situation. I was really disappointed to have missed my Europe trip in 2020. Lost some money because Lufthansa refused to refund the air fare. Furthermore my expenses for the ground arrangements were forfitted also.
This will be all for the moment.
TAKE CARE, keep smiling and BE HAPPY
Wih all good wishes for Peace Profound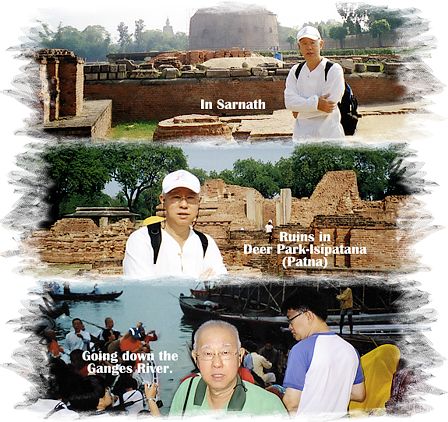 email: wooson@singnet.com.sg;
Mobile: +65-96188153
15th January 2021